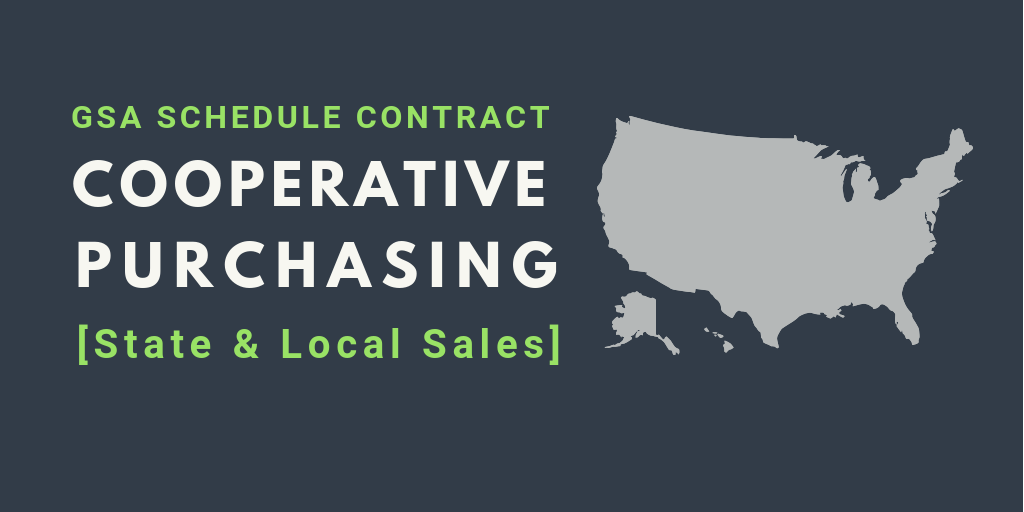 What is GSA Cooperative Purchasing?
Cooperative Purchasing allows state and local governments to purchase through the GSA Schedules Program under two specific Schedules at any time for any reason.  In 2002, the GSA Information Technology (IT) Schedule 70 was opened up to state and local purchasing.  Cooperative Purchasing was expanded in 2008 to include GSA Total Security Solutions Schedule 84.
---
GSA Schedule Cooperative Purchasing Sales
GSA Schedules are primarily used by the federal government, but through Cooperative Purchasing, state and local government can benefit from the contract vehicle's simplified procurement process.  Below is a graph showing the combined sales from Schedule 70 and 84 through Cooperative Purchasing over the last few years.
---
Cooperative Purchasing – FY17 Sales by GSA Schedule
GSA IT Schedule 70 and Security Schedule 84 Contractors took in over $818 million in state and local sales through Cooperative Purchasing in fiscal year 2017. As detailed in the chart below, IT Schedule 70 accounted for 90% of Cooperative Purchasing sales.
---
Cooperative Purchasing – FY17 Top GSA Schedule SINs
Each GSA Schedule is broken down into subcategories called Special Item Numbers (SINs). The SINs provide more detail as to what's being procured through Cooperative Purchasing. The chart below details the top ten SINs with the highest reported Cooperative Purchasing sales in fiscal year 2017 under Schedule  70 and Schedule 84.
GSA IT Schedule 70
GSA Security Schedule 84
---
Cooperative Purchasing Links
For more information on Cooperative Purchasing, including how state and local government can order through the program, visit GSA's website at https://www.gsa.gov/buying-selling/purchasing-programs/gsa-schedules/schedule-buyers/state-and-local-governments/cooperative-purchasing
---
Considering a GSA Schedule Contract?
A GSA Schedule Contract can be a beneficial tool for companies pursuing government opportunities. Find out more about this contract vehicle, including:
• Requirements to Obtain a GSA Schedule Contract
• Benefits of Holding a GSA Schedule Contract
• Fiscal Year 2017 Sales by Schedule
• Tips for Conducting GSA Schedule Market Research
• Overview of Steps Needed to Obtain a GSA Schedule
► Download Our Beginner's Guide to GSA Schedule Contracts
► GSA Schedule Explained in 2 Minutes